Welcome to Harris Kennel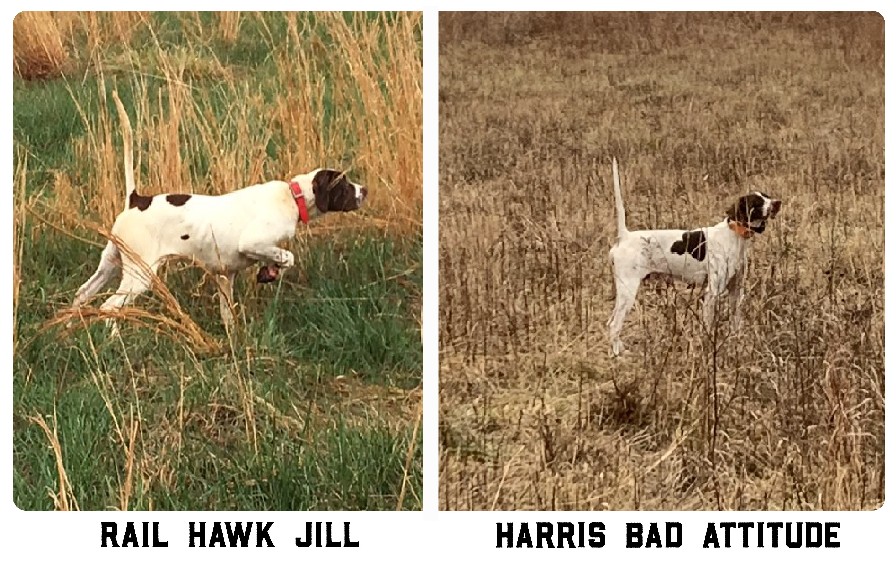 "Home of Outstanding Gun Dogs"
Wild bird hunting has been a part of our family heritage for over 60 years and hunting quality dogs has become a way of life. Harris kennels is committed to breeding the very best gun dog in the country. We breed for intelligence, bird finding ability, early natural ability, a pleasing appearance and the desire to please. A longe range vision was put in place years ago to breed and maintain the best gun dogs possible. For us the ultimate gun dog should first and foremost be a superior bird finder with unmatched intensity on its game. We believe a dog should be judged on his desire to find, ability to locate, and manners on game. The true superior bird finder must not ony have a super nose, a natural willingness to hunt the thickest cover, but most of all a burning desire inside them to find birds. We strive to breed dogs that are confirmation sound and stylish on point. We look for dogs that have the temperament to work with their handler and not against him. We go to hunt birds not our dogs so they must be willing to handle. We guarantee that every one of these characteristics will be carefully evaluated and kept in mind when planning each litter of pups.
Pointers from our kennel have proven themselves all over the U.S. and in Canada on a variety of game in all types of conditions. Pheasants in Western Kansas and Nebraska, grouse in Michigan and quail in Oklahoma, Kansas, Missouri, California, Texas and Georgia to name a few. Take a look at our pictures and comments pages of puppies, started dogs, and the past seasons hunting pictures.
If you are looking for the one with superior bird finding ability, style and manners please watch our future breeding pages for upcoming litters.
!!!DOGS SHOWED BY APPOINTMENT ONLY!!!
[email protected]
620-224-0230
English Pointer Pups For Sale